Improving Wilkinsburg with transparency, accountability, and democracy
Wilkinsburg Future led the effort to propose a public referendum approving the creation of a government study commission under state law for the November 8, 2022 general election ballot. If approved, this commission will be staffed by seven commissioners elected on the same ballot and funded by the Pennsylvania Department of Community and Economic Development (DCED) and the Borough of Wilkinsburg.
See our supported candidates, featured below.
FAQ
What is the question on the November 2022 ballot?
"Shall a Government Study Commission of seven members be elected to study the existing form of government of the municipality, to consider the advisability of the adoption of a home rule charter and, if advisable, to draft and to recommend a home rule charter?"
The options are YES or NO. A simple majority is required for the referendum to pass. This text is required under the laws that created this process. We feel that this is a straightforward question.
What does the commission do?
The commission produces a report containing non-binding recommendations for how the municipality can improve its governance.
Often, but not always, this report recommends rechartering the municipality under the Commonwealth's Home Rule Charter laws. This enables stronger local control of legislation, grant-seeking, and general governance.
The study will examine the strengths, weaknesses, opportunities, and threats that face the borough. It will lay bare areas of improvement.
It will conduct affairs in a way that earns the respect and trust of Wilkinsburg's residents: with transparency and accountability, as all materials the commission considers must be made available to the public.
Additionally, a commissioned study will allow us, the residents, more time to formulate our thoughts about annexation, individually and collectively, and make an informed decision based on study findings instead of being rushed into making an uninformed, irrevocable decision.
Has Wilkinsburg commissioned a government study previously?
Yes. In our research, Wilkinsburg previously conducted a government study commission in the early 1970s when the Pennsylvania legislature approved the Home Rule Charter laws. While the borough did enact many of the commission's recommendations, a 1974 referendum to migrate to Home Rule was defeated.
The borough council carried a budget line item for a government study commission for approximately 20 years after 1970, with the intent to create one administratively. However, there was no pressure to do so therefore the budget line item was removed to reallocate the funding to other projects.
Wilkinsburg stands out among municipalities considering Home Rule because it is the first municipality to send the question to referendum via a public petition process instead of council action. Wilkinsburg council has been generally supportive of this process, though!
What is Home Rule?
Home Rule enables a municipality to have more self-governance under state law. Instead of being limited in what it is permitted to do, a home-rule municipality is limited by law in what it is not allowed to do. This increases the freedom of the voters and their elected officials to enact laws for themselves rather than leave that primarily to state legislators. It also opens funding options previously unavailable or encumbered. 19 of 130 municipalities in Allegheny County operate under home rule, including Pittsburgh, Penn Hills, Monroeville, and Braddock nearby.
It is essential to understand the pros and cons of home rule. Read all about home rule charters, the election and work of a study commission and how Wilkinsburg may benefit – in the PA Dept. of Economic Development Guide at https://dced.pa.gov/download/home-rule-pa-pdf.
How does this relate to the proposed annexation?
Proponents of the Pittsburgh annexation of Wilkinsburg claim annexation is the sole remaining option for changing the direction of Wilkinsburg. The prospect of a government study commission and the potential for home rule defeat this claim; not all options are exhausted. Home rule may enable Wilkinsburg to address problems caused by state law that otherwise were infeasible. In any case, an elected, accountable body studying the current status of the Wilkinsburg government will inspire more trust in its transparently-produced result than external parties with an unclear agenda and non-inclusive impact analysis.
Will this raise taxes?
No, this commission has no effect on taxes in Wilkinsburg.
Some flyers distributed in Wilkinsburg have falsely claimed a direct tax hike; this is fabricated. Others claimed tax hikes in the long term looking at other municipalities statewide, but those correlations cannot be tied to the causation of enacting Home Rule.
At this time, Wilkinsburg Future members are generally opposed to any tax increase in the short or long term: that's why we oppose annexation! See the calculator for how annexation would affect your taxes.
Do people who support annexation also support the commission?
Yes. The two efforts are mutually exclusive and have different takes on changing Wilkinsburg. We believe that annexation will fail if put to a referendum. That is if a court reverses the July 2022 state legislature's repeal of the annexation law, which had never been used in PA history. Someone has to be planning for when annexation is not an option.
Is this just another study?
No, it's a study run by an elected commission under the guidance of the PA Department of Economic Development. It was last conducted in the early 1970s. Much has changed since then. This study is wide open to the public by design, and its very existence defeats the idea that annexation was the only option for significantly altering Wilkinsburg's government. Commission meetings must follow PA Sunshine Law regulations.
Supported candidate bios
Wilkinsburg Future recommends these candidates for commissioner.
Kim Kaplan
I manage an international program that empowers organizations to better understand, measure, and improve their capabilities to succeed by focusing on holistic and sustainable solutions. While pursuing my Master's degree focusing on Comparative Government, I started to reflect on local institutions and frequently witnessed the mismanagement of funds and programs that were supposed to lift up the underserved. I believe we each have a responsibility to support our communities in whatever ways we can. I moved to Ward 3 in 2019 and would be honored for the opportunity to apply my skills and experience to help identify opportunities for Wilkinsburg to thrive.
Keywanda Ballard-Battle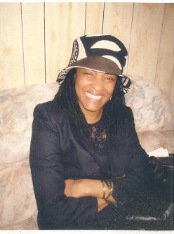 I am a retired corporate leader. After a 30-year tenure, I retired early, in 2008, to relax, recalibrate, refocus and pursue entrepreneurial aspirations. I now own and run a small business offering 5 business lines. Digital marketing and content writing are specialties.
I believe my residency in Wilkinsburg since 1986, and my work and life experiences qualify me for this task.
I would like to participate in this commission to evaluate (not merely criticize) current Borough governance and make meaningful suggestions for improvements where needed via a transparent, democratic process that carries with it accountability for those who govern.
I do not believe annexation is the only and certainly not the best route to produce a, once again, successful, viable, thriving Borough. I believe Wilkinsburg has an independent future.
Jacquet Kehm
I am a local entrepreneur, activist, and artist who has been a resident of Wilkinsburg's 2nd Ward for 5 years.
I became interested in issues with our local governance while trying to start a business here. What quickly became clear is that we have a set of ordinances that are extremely dated, and the bureaucratic processes that are supposed to support each of us in fulfilling our ambitions are in fact doing the opposite.
I believe there are a lot of people who have ideas about how to make our Borough better. I have no doubts that a home rule charter opens many doors to how we get to those possibilities, on our own.
Ruth Kittner
Wilkinsburg has been my home since 1994 when I bought my house in the 3rd Ward. Since I've lived here, there have been constant promises that Wilkinsburg is "rounding the corner" on our Borough's challenges. Sometimes it seems, though, that we cannot see the corner, much less turn it.
As the Executive Director at Wilkinsburg Community Ministry, our local food pantry, I see daily the consequences of Wilkinsburg's challenges. I see the impact of rough roads and sidewalks, the food desert, overcrowded living conditions, homelessness, etc., every day.
I've also taught history at CMU and have worked as an administrator for several other universities. I have a broad background in research and writing and am looking forward to investigating the possibilities for Wilkinsburg's future.
Janet Harris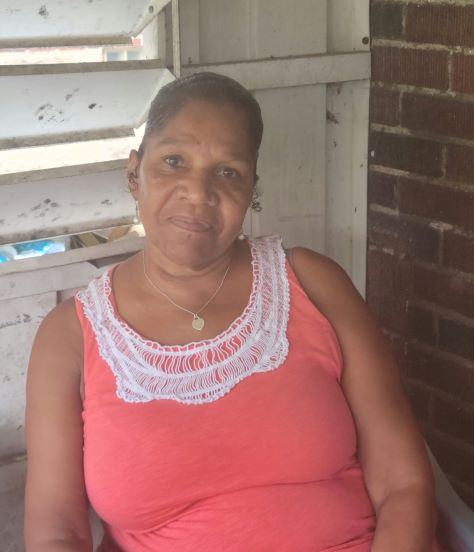 I am a 36-year Wilkinsburg resident and community activist. I have lived in Wilkinsburg since 1985 and raised 5 children and 2 grandsons, all of whom graduated from Wilkinsburg High School.
I am a dedicated election poll worker. I am a long-time affiliate of the Wilkinsburg Football Association. I have also worked with Gwen's Girls at the Community Forge location. I believe my connection to my community through these and other affiliations qualify me for this task.
I want to participate as a Home Rule Study Commissioner because I want to:
Understand how our borough is managed
See accountable governance in place
See substantial, relevant development in "our" Borough
See how Wilkinsburg can flourish with blight eliminated
I believe WILKINSBURG does not need to depend on the city to THRIVE!
Beverly McCoy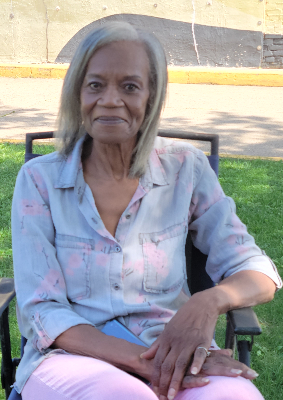 Beverly is retired and currently serves on Wilkinsburg's Vacancy Board. Previously, she served as a borough council member in the 2000s and 2010s and chaired the Parks, Rec & Arts committee.
Paul O'Hanlon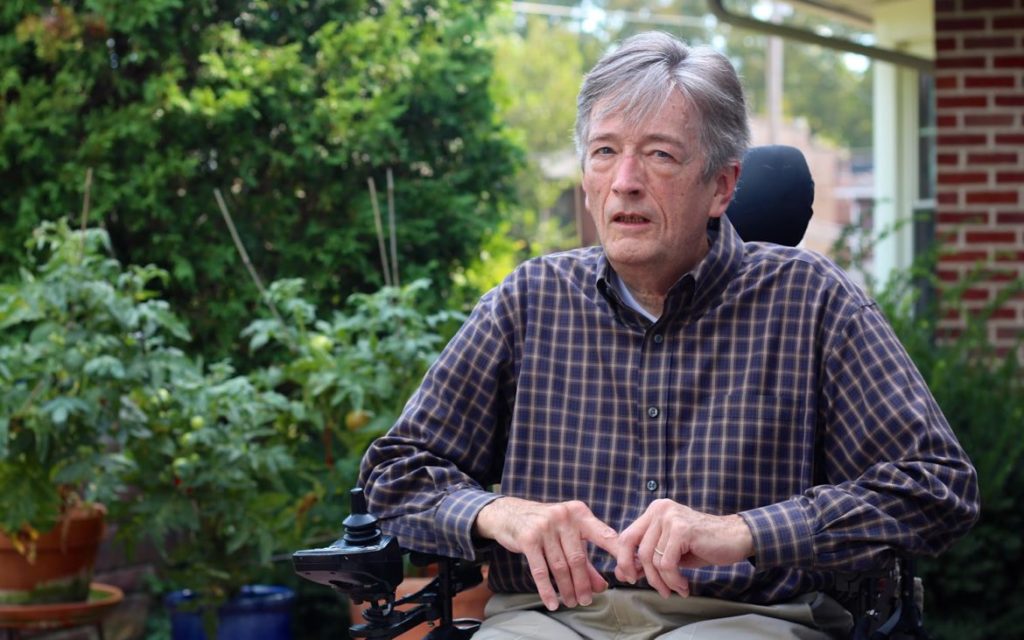 Paul is a retired lawyer. He has worked in disability rights, housing, and voter registration for most of his career. He has resided in Wilkinsburg for decades.
---
Older FAQs for posterity
How could I have become a commissioner?
Anyone registered to vote in Wilkinsburg was permitted to run for commissioner. Candidates seeking to be on the ballot must collect approximately 140 signatures from other registered Wilkinsburg voters and present the petition to the Allegheny County Elections Department (ACED) by August 30, 2022. Commissioners are unpaid and would be expected to dedicate 5-10 hours per week for up to two years starting 10 days after election certification. Alternatively, you can run a write-in campaign by asking Wilkinsburgers you know to write in your name on election day. ACED can provide the forms and can answer any questions you have about collecting signatures and running for elected office.